Welcome to my Profile! My username is TheAmazingCrafter, and I've been contributing to this wiki since March 15, 2018. If you need to ask any questions, just ask it on my message wall. If you need help on something when it comes to edits, new pages, challenges, etc, I suggest you got to Postive Elixir Trade's message wall and ask there. The link to his profile is above the "Operation Candid: photos! I hope you enjoy having a great time on FANDOM!
Some of my accomplishments is that I have made over 1350 edits, one of the 4 people to participate in the Covalent Compound Challenge, I am second place in Wikipossible III, the creator of Wikipossible IV, and own three other wikis!
My friends on this wiki are Positive Elixir Trade and Riff123. Please note that Riff123 is currently inactive.
I contribute mostly to the Outer and Interstellar Space Wiki, but some other wikis I occasionally come to is the What You Should Eat Wiki and Vehicles Around The World Wiki.
I am currently very active. I'm on about 6 days a week. However, I am NEVER online on Sundays.
I am one of the Discussion Moderators. My job is to check on the Discussions Post and see if there is anything malicious or inappropriate going on. My other job is the Live Chat Moderator. Although not many people use the Live Chat in the wiki, I still need to check on it for bad things whenever a user is in the live chat.
I post the updates for Big Nate Wiki. Stay tuned for minor and large updates!
I'm going to be posting a monthly status report blog to tell you about my status and if there's anything going on that could prevent me from making edits on the Big Nate Wiki.

---
Big Nate is a great and funny series! I hope I can develop more on this wiki for people to learn more!
Hope you have a great time on Big Nate Wiki!
Edits of

TheAmazingCrafter

on Big Nate Wiki
Total:
1,698
Article:
1,173
Talk:
69
User:
120
User talk:
0
Thread:
127
Project:
20
File:
83
File talk:
0
Template:
1
Template talk:
0
Category:
7
Category talk:
0
Forum:
0
User blog:
11
User blog comment:
13
Link to Positive Elixir Trade's wall:
https://bignate.fandom.com/wiki/User:Positive_Elixir_Trade
Pictures for "Operation Candid"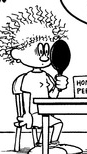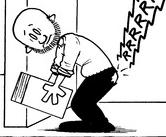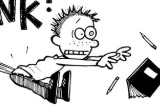 Community content is available under
CC-BY-SA
unless otherwise noted.