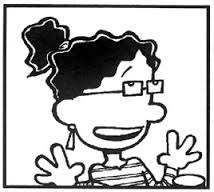 Hi! I'm Beethoven4ever. I've always been a huge fan of the wiki community, as well as "Big Nate", and now I'm finally able to sign up! There are several wikis I enjoy editing on, and my favorite fandoms are "Star Wars," "The Super Babies," and "The Lord of the Rings." "The Super Babies" is also my favorite comic book. Apart from this, I have also created "Rebecca Black Wiki," "Second YouTube Wiki," "D.I.T. Wiki," and "Harry Potter Film Wiki." I also enjoy helping out with articles, and using my writing capacity to its fullest. "Big Nate" is my favorite book series. Yes, it's better than "Harry Potter." My favorite character in it is Dee Dee.
I'm also an administrator as of 2016, so if you need any help, I will usually be available.
Pages I've Created
Userstats
Edits of

Beethoven4ever

on Big Nate Wiki
Total:
2,354
Article:
1,635
Talk:
113
User:
34
User talk:
0
Thread:
77
Project:
2
File:
16
File talk:
0
Template:
37
Template talk:
1
Category:
108
Category talk:
0
Forum:
0
User blog:
2
User blog comment:
12
News
June
I recently joined "Lego Ninjago Wikia."
I turned 16 three weeks ago.
Apparently my page has the most views for June. I am amazed.
July
My family and I are moving soon. Unfortunately.
September
October
We're still unpacking things.
I became the chief editor.
My Favorite Music
My Favorite Songs
Dynamite
Ode to Joy
Friday
Beethoven's 7th Symphony
A Night on Bald Mountain
Radioactive
Burn
Never Say Never
Eine Kliene Nachtmusik
Beautiful Life
Uprising
Seek and Destroy
Come and Get It
Presto Agitato
Map of the Problematique
My Favorite Singers
Ludwig van Beethoven
Rebecca Black
Muse
Wolfgang Amadeus Mozart
Katy Perry
Rhianna
Lorde
John Williams
Johann Sebastian Bach
Willow Smith
My Favorite Bands
Muse
Korn
Petatonix
Coldplay
Imagine Dragons
Photos
A Warm Welcome
Hi There!
Welcome to Big Nate Wiki, If you need any help please leave a message on the forums!
-Westonallen0990
Community content is available under
CC-BY-SA
unless otherwise noted.