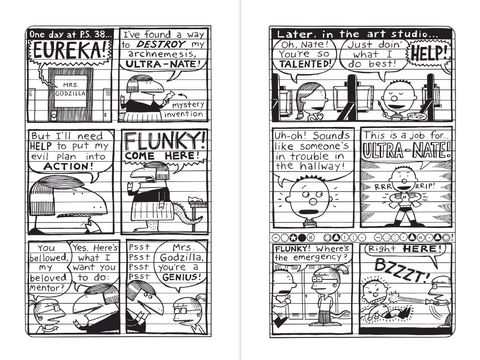 Flunky is a fictional character in the Ultra-Nate: Super Sixth Grader! comic, by Nate Wright. The character is a parody of Gina Hemphill-Toms, as a weird dinosaur. She was Mrs. Godzilla's sidekick. They are almost always beaten by Nate's team.
Plot
Flunky was in one of Nate's comics, which was Power Outage. In the comic, Flunky blasts Ultra-Nate with a power transfer gun, which gives Ultra Nate's powers to Mrs. Godzilla, but he eventually kicks Flunky with Mrs. Godzilla out of the school.
Behind the scenes
Appearances
Community content is available under
CC-BY-SA
unless otherwise noted.