"These books are all just comic compilations, but differ on the time the comics were made."
―Big Nate....
1990s
~Add More Babes
This is from 1991 to 1992 and is also the first comic book. Notably, the characters look different.
~Dibs On This Chair
All the characters had a chance to change from 1993 to 1996. Nate also gets with Angie.
1997 Comics
~Pray for a Fire Drill
Most likely comics 1997 in Sundays
~Makes a Splash
A series of 1997 Sunday Strips.
2000s Comics
~I Can't Take It!
This one derives from Sundays on 2000- 2004.
~I Smell a Pop Quiz
It may be in 2005 to 2006, and the characters had another big change on how they looked. It is unknown if they could change again.
~From the Top
As the sixth one, Nate is back to school and builds off of "I Smell a Pop Quiz."
2007 Comics
~Out Loud
Nate starts a band in 2007.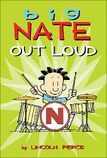 ~and Friends
it takes 1997 to 2007
This is a collection of school comics.
~All Work and no Play
Sunday strips 1998 to 2000.
2008 Comics
~What Could Possibly Go Wrong?!
2007 to 2008
~Here Goes Nothing
It was first colored in 2008.
2009 Comics
~Genius Mode
From 2009
~Mr. Popularity
From 2009-2010
2010s Comics
~Game On!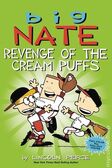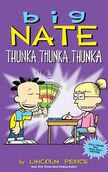 It is all of Nate playing different sports - Basketball, Baseball and soccer.
~Say Good-Bye to Dork City

October 10 2010 to May 14 2011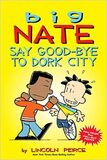 ~And The Crowd Goes Wild!
March 2010 to October 2010
~Welcome To My World
No info ATM.
~Thunka Thunka Thunka
October 2011 to April 2012
~Revenge Of The Cream Puffs
No info ATM.
Community content is available under
CC-BY-SA
unless otherwise noted.